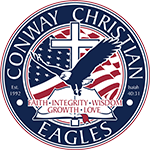 CHRISTIAN • COLLEGIATE
Music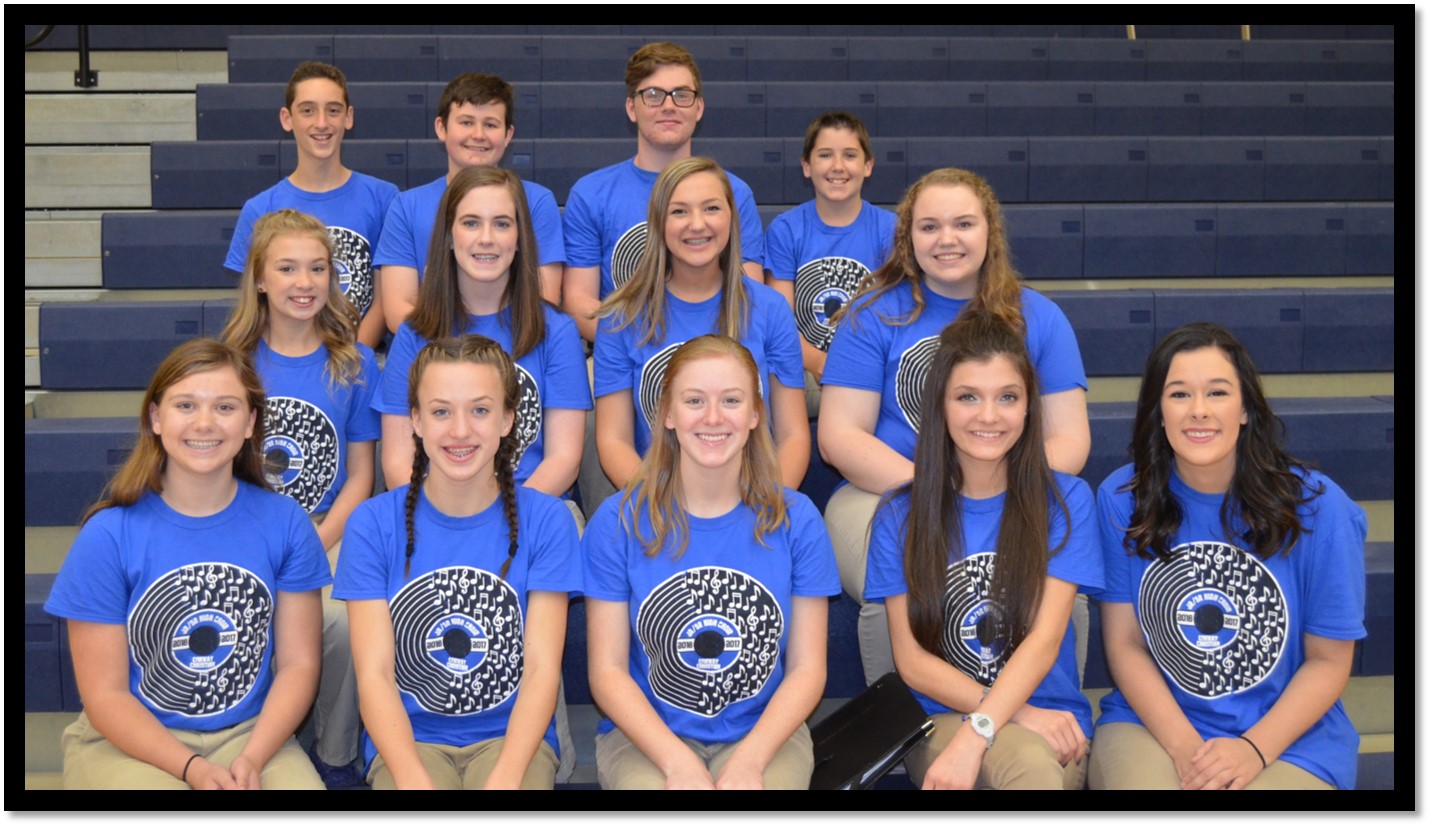 Conway Christian Choir members who were selected for the Region 2 Junior High & Senior High Choirs from 1,300 junior and 850 senior high students who auditioned. They will participate in the clinic and concert on Nov. 11.
Front row: Madeleine Tanguay, Haley Shourd, Abby Shourd, Elizabeth Steely, Cora Lentz
2nd row: Emma Kate Elliott, Anna Beth Burrow, Eden Brister, Abby Moix
3rd row: Matthew Lentz, Garrett Bullock, Lou Kerst, Drew Strickland.
Their choral director is Donna Bradley.
Choir
---
The Choirs at Conway Christian continue to grow and excel each year by striving for musical excellence but most importantly focusing on Christ-centered worship, performance, and achievement. Students may begin choir in 6th grade. The Upper School Choir continually has students ranked high enough for All-Region Choir and All-State Choir and receives Superior ratings at in-state and out of state festivals. The Choir performs at numerous school and community functions during the year and presents two large concerts. Many choir members have received choir scholarships to colleges and universities. Conway Christian Choirs strive to learn diverse literature, with special emphasis on sacred, and basic musical fundamentals while most importantly focusing on using God given talents to glorify Him and encourage others.
The Girls Ensemble is comprised of 9-12 grade choir members and performs at various school events, contests, and often sings The National Anthem for home football games.
Band and Drumline
---
The Band program, while still young, is growing and improving in quality each year. Students may begin band in 6th grade. The Upper School Band performs for the Lower School each year and presents a Spring Concert. Students learn basic to more advanced fundamentals of instrumental music and play a wide variety of music such as sacred, traditional concert band, and jazz band material. The Drumline plays at each home football game and has been a fun and spirited addition to the band program the past several years. The band strives to use their talents to glorify God and work together as a group to worship and encourage.
Lower School Music
---
Students at the Lower School participate in weekly music classes from 1st - 5th grade. Younger classes learn worship songs, rhythm instruments, boomwhackers, and music games. Third & fourth grades learn music theory and how to play flutophones. Fifth grade continues work on music theory while also learning about composers. All grades work during the fall semester to present the Lower School Christmas Musical in December.