Chapel Experience
Lower School Chapel
---
Conway Christian School recognizes the importance of gathering together as co-laborers for Christ. During our chapel services, we are blessed to hear from local church and community leaders and experience music worship led
by our student praise team. Chapel is a time for our students to collectively focus on Christ's love and salvation.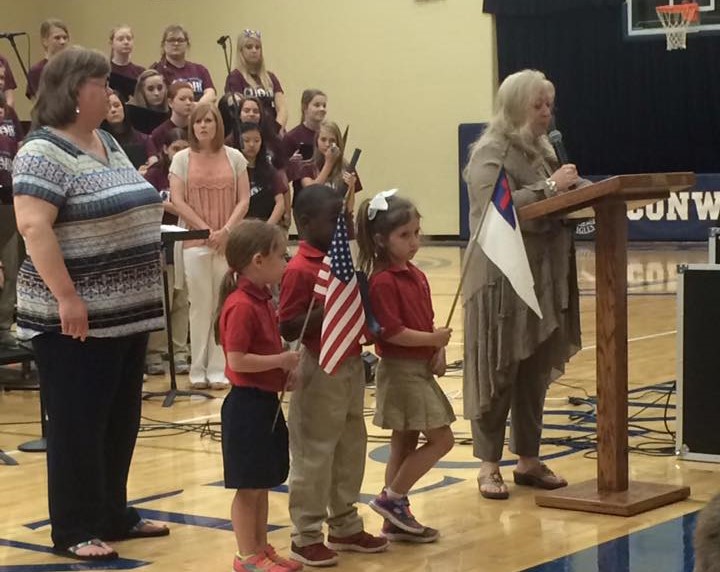 Lower School Chapel Speakers
January 4th – Mr. Carson
January 11th – Brian Ratliff
January 18th – Matt Corkran
January 25th – David Moore
February 1st – Matthew Sisson
February 8th – Mr. Carson
February 15th – Nancy Hannon
February 22nd – CCS Jump Rope Team
March 1st – Missions Week
March 8th –
March 15th – No Chapel – Gym closed for School Play
March 22nd – No Chapel – Spring Break!!!
March 29th – High School Choir
April 5th – No Chapel - Terra Nova testing
April 19th –
April 26th – High School Band
May 4th (Thursday) – Nat'l Day of Prayer – school wide chapel at 9:30
May 10th – 6th Grade Honors Choir
May 17th – Mr. Carson
May 24th – Elementary Awards Chapel @ 1:00
Upper School Chapel
---
C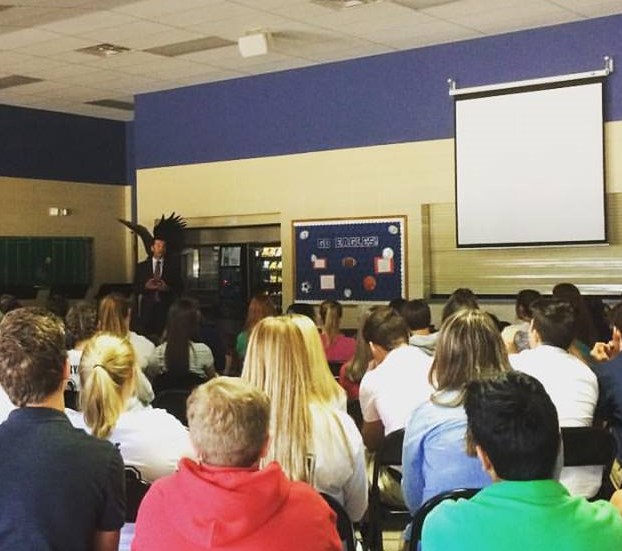 hapel for our 7th through 12th grade focuses on giving students a variety of worship and discipling experiences. During the chapel times, students have the opportunity to hear from leaders from our local churches and participate in music worship led by our student praise team. Our students also participate in a mentoring program led by our Upper School faculty.
Upper School Chapel Speakers
Jan 11 - Jordan Bowen - Spring Hill
Jan 18 - Cy Cheney - Family Life
Jan 25 - no chapel
Feb 1 - Mr. Carson, President/CEO Conway Christian
Feb 8 - Ben Campbell
Feb 15 - Jonathan Cofer
Feb 22 - Shawn Hammontree, Antioch
March 1 - Mr. Carson, President/CEO Conway Christian
March 8 - Tyler Bass/Craig Bowling Conway's First Baptist
March 15 - no chapel
March 22 - spring break
March 29 - Greg Addison - ABSC
April 5 - Mr. Carson, President/CEO Conway Christian
April 12 - CBC Singers
April 19 - Warren Gasaway - ABSC