CHRISTIAN • COLLEGIATE
Back to School Information
School managed electronic devices will be issued to students as follows:
Students in grades 7-9 will receive an iPad

Students in grades 10-12 will receive a Chromebook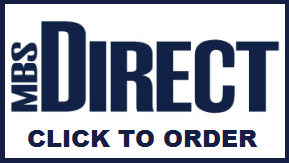 MBS Direct will provide new and used textbooks for grades 1-12. All required textbooks are available through MBS Direct's online bookstore and will no longer be available on Conway Christian's campus.
If purchasing eBooks, please refer to the following "How to Guide": eBooks "How to Guide" click HERE
Student iPads and Chromebooks have the Bookshelf app loaded for students to access eBooks. Students need a username and password to access their eBooks in the Bookshelf app. The student account is created by parents on Vitalsource.com after purchasing eBooks from MBS or Bob Jones.
School Tool Box is an online source that can provide all your child's school supplies. If you are interested in this service, please follow the link below.
School Tool Box
Orders placed after June 9 will be delivered directly to your home.