Online Bookstore-MBS Direct and eBook Information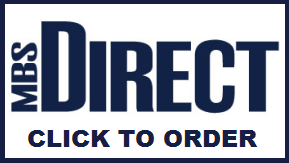 Free Shipping on orders more than $99 from July 5th to 11th
Bookstore Opens July 1st
MBS Direct will provide new and used textbooks for Kindergarten through 12th grade.
Upper School: If purchasing eBooks, please refer to the following "How to Guide": eBooks "How to Guide" click HERE
School issued student iPads and Chromebooks have the Bookshelf app loaded for students to access eBooks. Students need a username and password to access their eBooks in the Bookshelf app. The student account is created by parents on Vitalsource.com after purchasing eBooks from MBS or Bob Jones.
By enrolling my child(ren) at Conway Christian School, I understand that the school may publish photos of my child(ren), and their name and likeness, for use in the Conway Christian School's print, online and video based marketing purposes, as well as other Conway Christian publications.
**This release is for all publications, excluding the yearbook.**
If you do NOT wish to allow your child(ren)'s photo(s) to be utilized in Conway Christian School's marketing purposes, please email:
nophoto@conwaychristianschool.net
It appears our school year is going to begin with an uptick in Covid cases. Because of the increase, we will start school with the following policies and procedures in place, which are based on current CDC guidelines and state laws.
However, before we get to those, let's discuss the
topic of vaccinations
. Stating the obvious...they are abundant. You can get a vaccination at local pharmacies, walk-in clinics, and many more places. In regards to vaccinations, please know the school respects the individual choice of all our constituents. We will not make policies based on the "vaccinated" vs. the "unvaccinated". Our only advice would be for you to seek an opinion from a qualified medical professional when it comes to making a vaccination decision.
What is important to us on this topic? Simple.
Everyone is an Eagle whether you've been vaccinated or not!
Masks will not be required

for students based on Arkansas state law. If a family wants their student(s) to wear a mask, they certainly may do so. Masks must be provided by the family.

Social distancing

will be used when gathering in larger groups inside the building, i.e. chapel. All recesses for lower school students will be with the entire grade, unless we are indoors then they will be distanced based on homeroom class. Lunch will be served in the classroom for lower school students until cases subside. Our upper school lunches will be divided into two groups, with outdoor seating used when weather permits.

If your child has

symptoms

of any kind please keep them home

and notify the appropriate office by 10:00am.

This one simple step will drastically reduce our chances of spreading illnesses around campus

. The school nurse will check the temperatures of lower school students as they arrive on campus. We are asking parents of upper school students to do their own health screening every morning before they arrive on campus.

If someone in your family receives a

positive Covid test,

contact the school nurse immediately. Please be prepared to give quarantine timelines and potential close contact information.

Quarantine policy.

As we begin the school year we will utilize a similar approach to last year. Following the guidelines: If your student has Covid, or is deemed a close contact, they will be asked to work from home for a period of time utilizing our online learning.

The one exception from last year.

Students with proof of vaccination

will not be required to quarantine

based on current guidelines.
(If your child has been vaccinated please turn in a copy of their card to the appropriate office before school starts). All decisions regarding quarantines will be made by school administration based on available information.
The school will continue to use

safety measures

from last year to help reduce student exposure to the virus and other illnesses. These measures include UV-C lights in our HVAC system. Disinfectant spray for classrooms and common areas, along with sanitizing stations in high traffic areas.

As we begin the school year, we will

not allow guests/parents

into the school buildings during "school hours" unless you are checking a student out, dropping off lunch or in an emergency situation. As soon as the administration feels comfortable, this policy will be relaxed and parents/grandparents will be welcomed to come eat with students, etc.

*The one exception will be on the student's first day of school where parents of young or first time students may walk their children into the building.

All

extracurricular activities

will proceed as planned under the guidelines of the AAA (for athletics) and similar governing bodies for choir, band, etc.
The school will continue to monitor the situation as we have been for the last year and a half. As the situation changes, we will communicate our updated approach. In the meantime, let's
join together in praying for a fantastic school year!
If you have any questions regarding our policies and procedures, you can contact me directly on Tuesday, Wednesday, Thursday from 9-3 until regular office hours start back on Thursday, July 29th. I'm available by email almost anytime.
More back-to-school info will be coming soon, specifically in regards to Parent Orientation and Open House plans.
I look forward to seeing everyone on campus soon! Until then, enjoy the rest of your summer.